1. Filter B - LP jack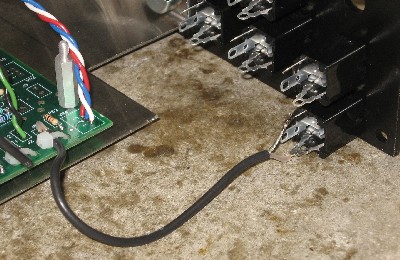 2. Filter B - Frequency, Resonance, FM pots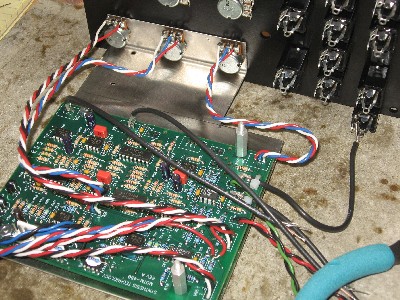 3. Filter B - 1V/Oct, FM, RES jacks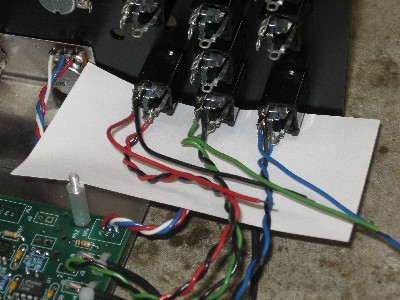 we put a 3 x 5 card under the jacks to make it easier to see
4. Filter A - BP jacks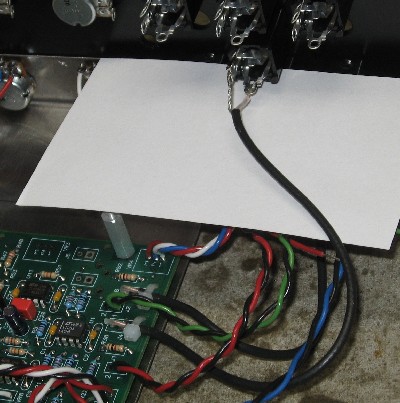 5. Filter A - Frequency, Resonance, FM pots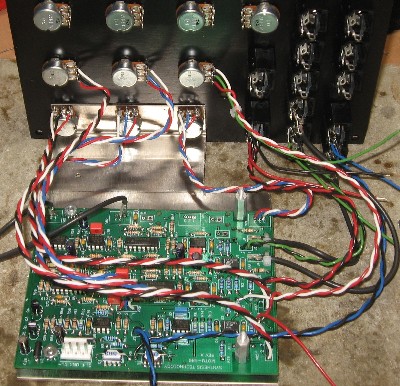 6. Filter A - 1V/Oct, FM, RES jacks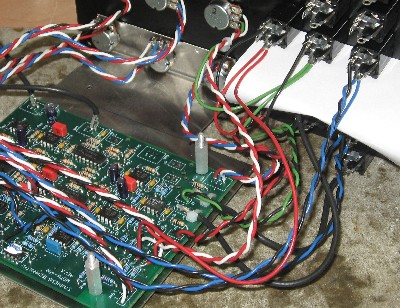 the tip lug of the FM jack goes directly to the wiper of the FM pot
7. Input jacks & pots - B inputs from the switch


we prepared the wires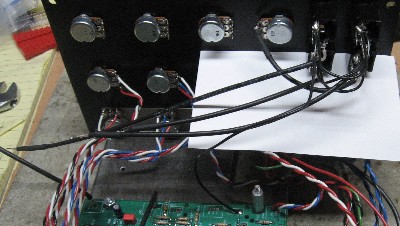 the shank lugs are for the coax shields and wire together then to the ground pad at J5 on the PCB - the tip lugs get the coax signal wires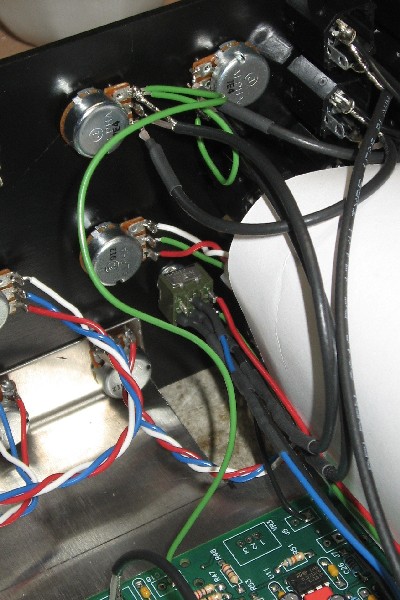 the Filter B coax signal wires go to the pot CW lugs - the pot wiper and CCW lugs go to the switch coax signal and shield wires respectively - the CCW lugs wire together and to the ground pad of J6 on the PCB.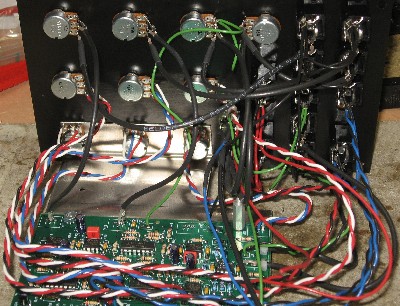 so far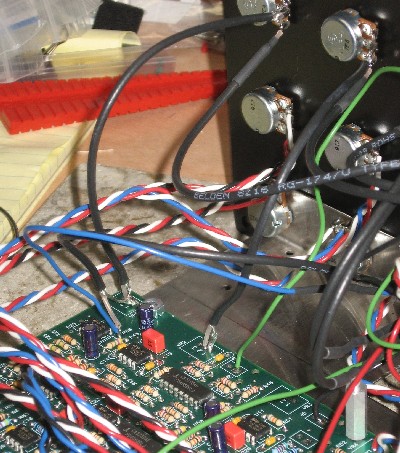 and the A Input pots
8. R68 right hole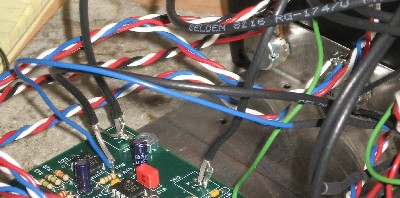 9. R68 left hole (Daughterboard JA1 and Switch)
Please note that the connections to R68 left hole should be wire ___ (the red one - to the bottom-right lug of the switch) and the coax to the Daughter Board JA1.
10. R25 left hole (Switch)
The green wire from the switch bottom-left lug goes to R25 left hole.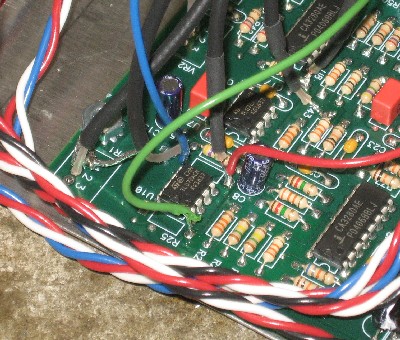 11. Daughterboard - JB1 to R55
JB1 to R55 bottom side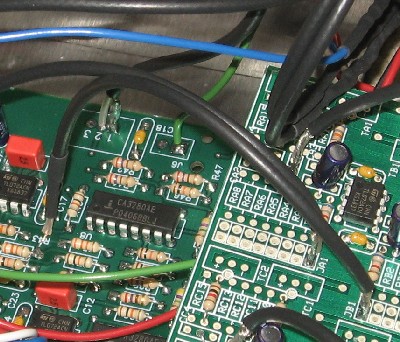 12. Daughterboard - JC1 & JD1
JC1 to R40 left side & JD1 to R50 right side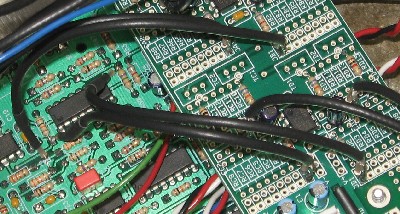 Done