Will and I have developed a parts-lists / bill-of-materials in the form of an XL spreadsheet.
Click here to download the spreadsheet (apx. 250K).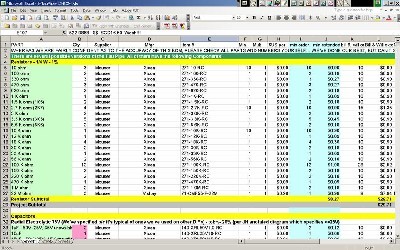 Click here to go to our Bill of Materials Page.
PCBs
The pcbs needed a few holes enlarged. Easily done. First the mounting holes: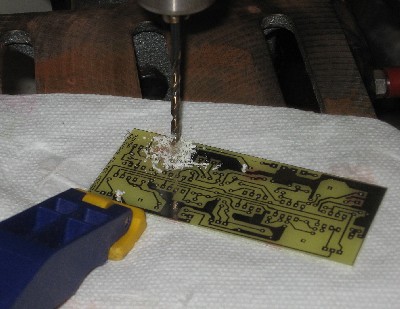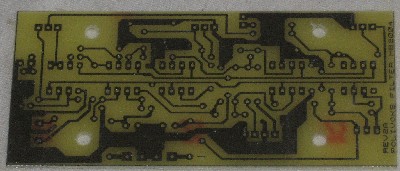 Then the holes to mount the power header: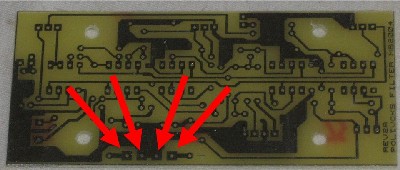 we drilled these out with a 5/64in drill
PCB Mounting Brackets
We had a left-over stooge bracket (from Synthtech) we had prepared for an other module but didn't use - so we drilled new holes for the Polyvoks. You could get a three-pot from Bridechamber: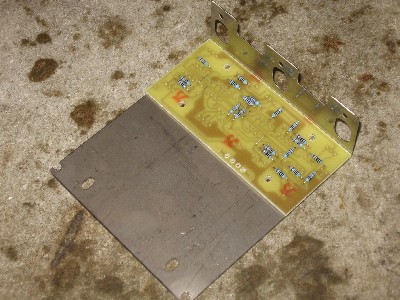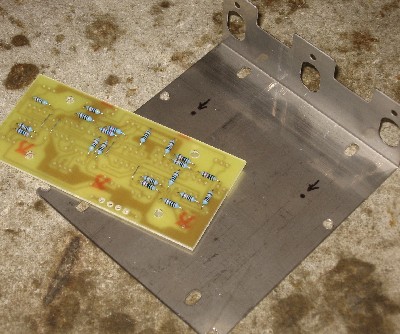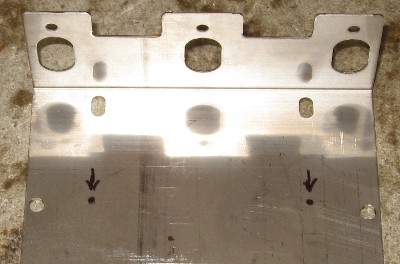 Cool ICs
Here are the UD1208s that Gino sent us - we'll use them for U3 and U4: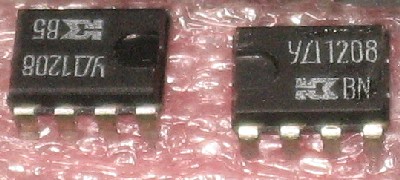 Transistor - 2N3904
Marc notes that the transistor (Q1) needs to be CBE format to install as illustrated on the overlay. The one we're going to use, the Fairchild Semiconductor 2N3902TA - this drawing is from Fairchild's spec sheet. The Conductor, "C," should be toward R11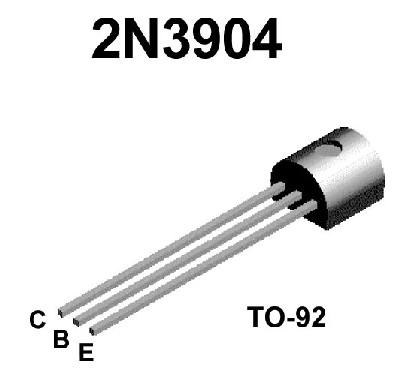 Wires
During construction, we set the PCB on a bracket with a panel so we could work out the wire lengths - and we made this chart for the module's connection wiring: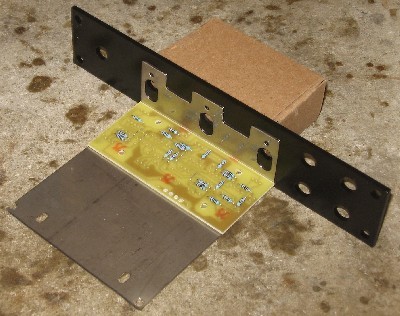 Connection
Color
Length
1.
INPUT jack to INPUT pot - signal wire from jack tip lug to pot CCW pad 3
coax
11in
(coax shield to jack shank lug)
2.
INPUT jack ground - jack shank lug to J7 ground hole
black
5in
3.
INPUT pot to PCB - signal wire from pot wiper (pad 2) to PCB J6 signal hole
coax
7in
(coax shield from pot CW pad 1 to PCB ground at J6 ground hole)
4.
CV jack - tip lug to J2 signal hole
red
7in
5.
CV jack - shank lug to J2 ground hole
white
7in
6.
BP jack - tip lug to J4 signal hole
blue
7in
7.
BP jack - shank lug to J4 ground hole
black
7in
9.
LP jack - tip lug to J5 signal hole
green
7in
10.
LP jack - shank lug to J5 ground hole
black
7in
Coax wire #1 will have the shield connected only at one end.