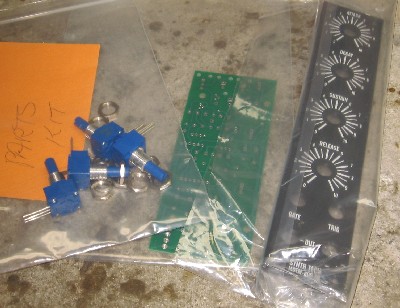 we got some critical parts from Paul


PCB front


PCB back
Cut Traces
We decided to cut these traces on the bottom of the Main PCB like we did last time to accommodate the DB.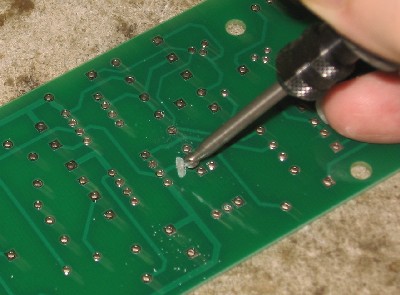 Resistors


we're using all 1% (blue) resistors 'cause that's what we have on hand. If you are used the BOM to get your parts, they'll all be 5% and be tan-colored.
As usual with us, whereas we are vigilant about orienting all the resistors, caps, etc. consistently so their values can be read easily (in case we need to trouble-shoot them later), we oriented the resistors with the "Tolerance" stripe on the left (relative to the text on the pcb). You might want to do it the opposite way. (For the table of resistor value markings click here.)
Capacitors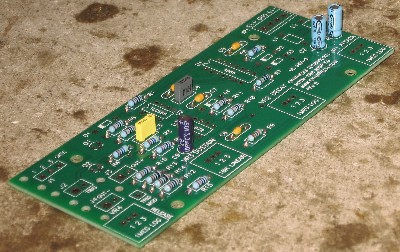 Power Header, Ferrite Beads, IC Plugs, Semiconductors
We decided to use Jacks for our ICs - optional.